On the first weekend of June each year, Colorado waives fishing license requirements. This is a great chance to grab your gear out of storage and take the family to a nearby lake or stream for some serious trout fishing! 
The annual Community Car Show in Littleton takes place Saturday September 12th, 2015, from 10am to 2pm. Admission is free both for spectators and exhibitors. The car show takes place at Heritage United Methodist Church and will include music, free snacks, and you will vote on the People's Choice winner.
After the car show, a drag race takes place from 4pm - 8pm at Bandimere Speedway in Morrison. Admission is free for spectators, and $30 for racers. 
You are encouraged to bring a canned food item or good condition used winter coat or boots.
When:
Saturday September 12, 2015
Car show runs from 10am to 2pm.
Drag race runs from 4pm to 8pm.
Where:
Car show takes place at Heritage United Methodist Church:
     7077 S. Simms Street
     Littleton, CO 80127
     (next to Chatfield Sr. High)
Drag Race takes place at Bandimere Speedway in Morrison:
    Immediately off the C-470 Morrison exit.
Looking for a popular Denver attraction for the kids? The free Denver Movies in the Park are one of the top things to do in Denver with the family, and not to be missed if you're in Denver with kids.
2014's Frozen Dead Guy Days will be celebrated March 7 through March 9. The highlight of the event is really the Polar Plunge, where anyone can sign up to take a dive in a freezing pond. Some people do it for the thrill, some do it to raise money for charities, and some are just plain nuts. There is also a coffin race, hearse parade, music, and many other bizarre activities (frozen turkey bowling???). This is one of the most popular things to do in March for front range residents with cabin fever.
This is probably the wierdest festival I've ever heard of, even wierder than Manitou's fruitcake toss or Leadville's ski Joring. Come and learn about the history of the frozen dead guy and observe some of Nederland's finest citizens enjoying a day in the mountains.
Traffic can become a real problem for the small town so plan accordingly. Parking is available on the side streets but getting to them can take a while.
When:
March 7 - 9, 2014
Where:
The event is held in Nederland, Colorado (at the top of Boulder Canyon west of Boulder).
As more people down in town learn about this festival every year, it has grown from a small event for members of the mountain community to a really crowded winter festival for everyone in the front range. If the crowds don't bother you, come check it out:
Frozen Dead Guy Days Nederland Chamber web site:
If you want to learn more before you commit to a trip to the mountains, read all about the frozen dead guy here:
Frozen Dead Guy Days Wiki:
The Wheat Ridge Green Belt, also known as the Clear Creek Trail, is a beautiful area in the Denver Colorado suburbs to hike, bike, or just play on the jungle gyms!
Colorado is known for it's goofy festivals and the Great Fruitcake Toss is certainly one of the headliners. This Manitou Springs tradition is held every year after the holidays in an effort to dispose of certain unwanted confections you may have acquired.
Some people prefer to launch their cakes by hand but many choose to build elaborate contraptions to give their fruitcakes the send off they deserve. There are various cake launching categories as well as competitions for the best and prettiest fruit cakes.
When:
The 2014 Great Fruitcake Toss festival has been cancelled. Hopefully it will be back in 2015.
Where:
In Manitou Springs at the Manitou Springs High School track.
401 El Monte Place
Manitou Springs, CO 80829.
Golden hosts an annual festival celebrating the life and spirit of Buffalo Bill, who is believed to be buried at the top of Lookout Mountain. If you're in the front range during the last weekend of July, Buffalo Bill Days is one of the best things to do on a warm summer weekend.
Deprecated
: Methods with the same name as their class will not be constructors in a future version of PHP; Zebra_Image has a deprecated constructor in
/home/ec2-user/www/public_html/freeindenver/components/com_jem/classes/Zebra_Image.php
on line
46
If you're looking for free things to do in Aspen, Colorado, good luck! Just kidding...
It turns out that Aspen has a free art museum and hiking / biking trail system that are both amazing Aspen attractions.
The museum is always free, but check their web site to see what is currently on display. If you want a more scenic experience, you can get to the museum by walking or biking the trail that goes through the neighborhoods and begins behind the visitor center at Rio Grande Ball Fields. If you walk the trail, make sure you visit the free and amazingly beautiful John Denver Sanctuary!
Location:
590 North Mill Street
Aspen, CO 81611 Map and Schedule
Aspen Art Museum Web Site and Schedule: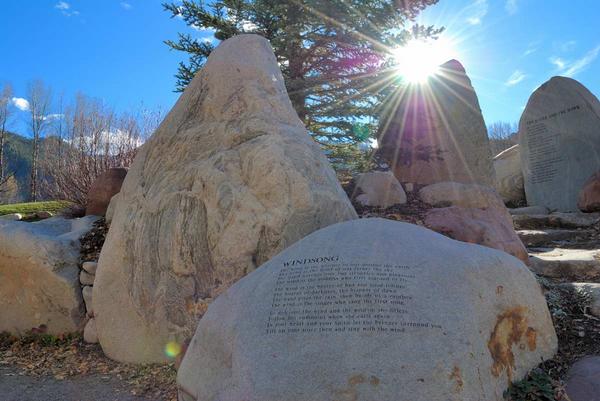 For 2013, Monarch Mountain is offering a free lift ticket in April if you purchase a $10 GEMS card.
Get the details and order your GEMS card here:
Location:
Monarch Mountain is located in South Central Colorado near Salida. Map
Learn more about Monarch Mountain Ski and Snowboard Area at their web site:
The Budweiser tour in Fort Collins ranks right up there with the Coors tour in the battle of the Colorado beer tours. Anheuser-Busch has offered very professional and detailed tours of their Fort Collins brewery for many years and the popularity continues to grow.
For 2014, Shell gas stations are offering 2 for 1 vouchers at several ski areas with a 10 gallon gas fill up. This means that if you buy at least 10 gallons of gas, you get a coupon good for a free lift ticket if you purchase one full price adult lift ticket. The deal is good at several ski areas.
Unfortunately, full price adult lift tickets have become so expensive that this isn't much of a "deal". But if you just want to ski one day at a participating resort this year, this will get you on the slopes for less than full price.
In Colorado, 2014's participating resorts are:
Copper Mountain
Crested Butte
Loveland
Monarch
Powderhorn
The SkiFreeDeals.com web site has a full list of participating Shell stations and ski resorts.
Learn more at skifreedeals.Com:
Willie G's is a great place to have a happy hour snack and a cocktail in the middle of the 16th Street Mall in downtown Denver. The street facing patio allows diners to relax with a drink and watch Denver tourists and businesspeople pass by.
The free Underhill Museum is a small but quaint depiction of early life in downtown Idaho Springs, with several rooms set up to display a typical home setting in the early 1900's. The kitchen in particular is very elaborate, and during better weather the Victorian Garden is open to the public. In addition, there is an old vault, antique cash register, and many photos of Idaho Springs through the years. 

This free museum earns revenue for the History Society of Idaho Springs with a bookstore located at the entrance. They have an excellent selection of Colorado books as well as a large used book inventory.

This is a nice free historical museum to visit while browsing the shops in downtown Idaho Springs. I'm no fan of tourist trap shops that are full of cheap imported junk, like many of the shops in more popular Colorado tourist destinations. The shops in Idaho Springs are not like that. Many feature locally made artisan works for reasonable prices.
Fall and Winter hours 2011-2012:
Saturday, Sunday, and Monday 11am to 5pm.

Location:
The Underhill Museum is at the western end of the strip in downtown Idaho Springs on Miner Street. Look for the sign that says "Books".

While you're in the area check out the Visitor Center and Heritage Museum at 2060 Miner Street.
Historic Idaho Springs site: 
On the first Friday of every month, art districts around Colorado open their galleries late for an evening of gallery hopping. Most districts will have great food, drinks, music and an all-around festive atmosphere.