Jefferson County Open Space Parks are probably the best park value in Colorado. A tremendous variety of parks and activities, such as hiking, mountain biking, climbing, and geocaching, all free to anyone.
Here is a list of their parks, maps, details, etc...
The Creek at the Peak raft and kayak race takes place on June 23rd, 2012 and provides a great opportunity to watch rafters and kayakers compete for prizes while supporting a great cause. Come check out the race and the after race festival in Idaho Springs on Saturday June 23rd. The festival takes place on the east side of the Springs at the ball fields. The race finishes just west of Idaho Springs and begins in Lawson.
The festival begins at noon and will feature live music, food from local restaurants, and Idaho Springs' famous Tommyknocker beer!
When: Saturday June 23rd, 2012.
The festival begins around noon and continues through the evening.
The races begin at 5pm and will probably finish around 7:30pm.
Where: Idaho Springs at the ball fields on the east side of town.
For all the details, check the Creek at the Peak site:
The Pueblo Chile & Frijoles Festival in Southeast Colorado is guaranteed to burn your eyes with fun! Besides being overcome with tears in the chili roasting area, you will find a diverse selection of music and dance performances as well as local vendors.
Two Ponds is a very small National Wildlife Refuge which was created as a place for migrating birds to stop and rest.
The "Golden Community Rodeo" is a weekly kayak competition in downtown Golden along Clear Creek at the Golden kayak park. You can sit or stand along the creek and watch the competition. It's pretty amazing what these kayakers can do, and definitely worth taking some time to watch. Can you think of a better thing to do on a warm spring Wednesday?
Competitors are arranged according to class. This year the classes are:
Juniors
Masters
Men: Sport, Intermediate, and Expert
Women: Sport, Intermediate, and Expert
This park in Morrison, Colorado (southwest of Golden) is really an outdoor museum, where you can hike or ride a shuttle as you examine evidence of Dinosaur activity in Colorado. One of the popular Colorado attractions for kids.
The Old Globeville Days Orthodox Food Festival celebrates Denver's international immigrant heritage with a diverse selection of free entertainment and international food. The music features outstanding performers of diverse folk heritage including an amazing Celtic performance. The incredible food selection is sample sized and you purchase tickets to try the samples. One of the best things to do in Denver on a warm mid-July weekend.
Deprecated
: Methods with the same name as their class will not be constructors in a future version of PHP; Zebra_Image has a deprecated constructor in
/home/ec2-user/www/public_html/freeindenver/components/com_jem/classes/Zebra_Image.php
on line
46
The Littleton Museum is a 14 acre indoor and outdoor history museum depicting Colorado pioneer history. Two historic farm sites featuring a schoolhouse and blacksmith shop bring history to life in a way that consistently rates this museum as one of the top living history museums in the United States.
For the dollhouse fan in every little girl at heart, the Denver Museum of Miniatures, Dolls, and Toys has a Community Day on the first Sunday of every month, from 1 pm to 4 pm.  
When perusing the happy hour menu at The Hornet in SoBo, just south of downtown Denver, you really only need to ask yourself one question- What will I order with my Bacon and Brie Home Fries? Yes, you read that right, you can order a plate of home fries piled with creamy brie cheese and salty bacon. What else can a person want?
The Denver Art Museum has a free day on the first Saturday of every month. The Denver Art Museum is a great place to spend an afternoon with friends in downtown Denver.
Liftopia Ski Discounts
One of the easiest ways to find Colorado ski discounts is to search Liftopia.com. They have a small number of discounted tickets available each day of the ski season at resorts all over Colorado. You purchase your tickets on Liftopia.com, then print your receipt and take the receipt to the ticket window to receive your tickets.
Best Time To Find Discounts
Typically weekdays and especially Tuesdays have the best discounts. Early season and late season have better discounts.
Colorado resorts offering substantial Liftopia ski discounts:
Arapahoe Basin.
Copper Mountain.
Durango.
Loveland.
Monarch Mountain.
Ski Cooper.
Sunlight.
Winter Park.
Some other resorts have discounts on Liftopia that really aren't discounts at all.
Check out Liftopia:
Rentals
If you need to pick up rentals on your way to the mountain, my favorite super cheap rental shop is Maison De Ski in Idaho Springs.
If you're looking for free things to do in Aspen, Colorado, good luck! Just kidding...
It turns out that Aspen has a free art museum and hiking / biking trail system that are both amazing Aspen attractions.
The museum is always free, but check their web site to see what is currently on display. If you want a more scenic experience, you can get to the museum by walking or biking the trail that goes through the neighborhoods and begins behind the visitor center at Rio Grande Ball Fields. If you walk the trail, make sure you visit the free and amazingly beautiful John Denver Sanctuary!
Location:
590 North Mill Street
Aspen, CO 81611 Map and Schedule
Aspen Art Museum Web Site and Schedule: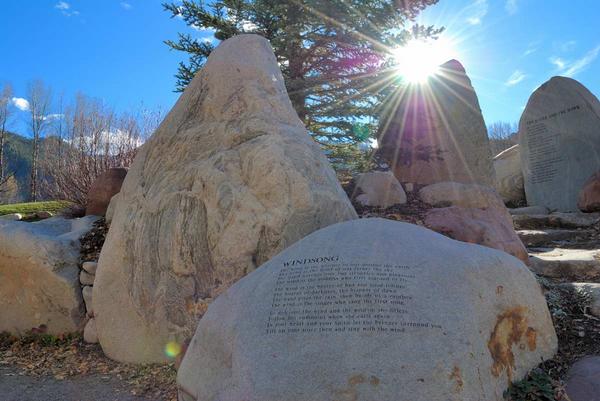 Art tours are a popular thing to do in Colorado, and Longmont is one of the top art districts. Discover Longmont's finest artists by taking the Longmont Studio Tour.