The South Golden Road area around the Sonic drive-in is home to a very large monthly car show called the Golden Super Cruise. They typically hold this event on the first Saturday of every month from May through October. One of the best things to do in Golden on a Saturday evening.
The downtown Louisville Street Faire in Louisville, Colorado brings great music to the Front Range every summer Friday from mid-June to mid-August. This fair's last performance of the year is usually the biggest with internationally known headliners.
In addition to the concert, the fair features excellent food and drink vendors, and children's activities such as arts and crafts.
When:
Summer Fridays from 5 to 10pm.
Music is typically 6:30 - 9.
Where:
Downtown Main Street in Louisville.
Schedule:
The 2013 Louisville Street Faire schedule is as follows:

June 14: CJ Chenier
June 21: Young Dubliners
June 28: Richie Furay
July 12: BoDeans
July 19: The Samples
July 26: Samantha Fish
August 2: Tab Benoit
August 9: Fireball
August 16: Dickey Betts and Great Southern (CANCELLED DUE TO ILLNESS)
I was really looking forward to seeing Dickey Betts again and hope he gets well soon and can come back to Colorado.
Chris Daniels and Freddi will be stepping in at the last minute for this concert.
More Info from the downtown Louisville web site:
The National Park Service offers free entrance to all National Parks a few times each year. This is a great way to explore our beautiful Colorado park lands.
Jefferson County Open Space Parks are probably the best park value in Colorado. A tremendous variety of parks and activities, such as hiking, mountain biking, climbing, and geocaching, all free to anyone.
Here is a list of their parks, maps, details, etc...
Each year over Labor Day Weekend, Copper Mountain Ski Resort hosts the free Copper Country festival, with two full days of country, blues, and folk music from top name performers.
Brunswick Bowling Centers are offering free bowling for students during the summer of 2012. Kids or their parents (depending on age) sign up for Brunswick's Bonus Zone to get free bowling.
There are a few Brunswick Bowling Centers along the front range that offer the free bowling for kids promotion.
Find a bowling center:
Bonus Zone Sign up:
The beautiful Morrison Nature Center is a free park in Aurora, Colorado that is definitely worth checking out when you are in the area.
Deprecated
: Methods with the same name as their class will not be constructors in a future version of PHP; Zebra_Image has a deprecated constructor in
/home/ec2-user/www/public_html/freeindenver/components/com_jem/classes/Zebra_Image.php
on line
46
One of the top things to do in Denver with older kids, the Denver Museum of Nature and Science is a hands-on educational museum that kids love!
If you're looking for free things to do in Aspen, Colorado, good luck! Just kidding...
It turns out that Aspen has a free art museum and hiking / biking trail system that are both amazing Aspen attractions.
The museum is always free, but check their web site to see what is currently on display. If you want a more scenic experience, you can get to the museum by walking or biking the trail that goes through the neighborhoods and begins behind the visitor center at Rio Grande Ball Fields. If you walk the trail, make sure you visit the free and amazingly beautiful John Denver Sanctuary!
Location:
590 North Mill Street
Aspen, CO 81611 Map and Schedule
Aspen Art Museum Web Site and Schedule: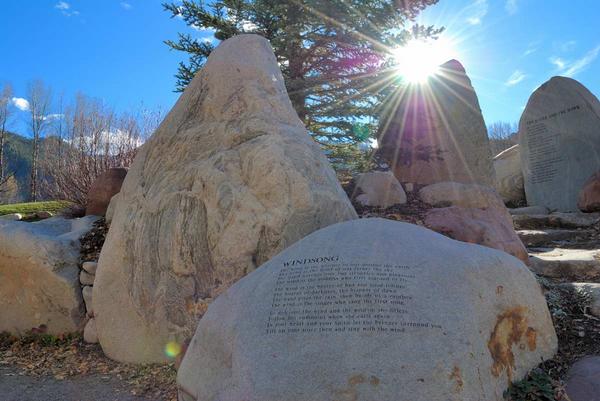 The University of Colorado Museum of Natural History is a free natural history museum on the CU Boulder campus. They have excellent changing exhibits, a dinosaur section, and an extensive bird display. A small donation is requested to help keep the museum open and free. This is a fun small natural history museum for adults and curious kids.
When:
Monday - Friday 9am - 5pm
Saturday 9am - 4pm
Sunday 10am - 4pm
Where:
The Henderson Building on the CU-Boulder campus, between 15th and 16th streets east of Broadway.
For details check their web site:
The Littleton Museum is a 14 acre indoor and outdoor history museum depicting Colorado pioneer history. Two historic farm sites featuring a schoolhouse and blacksmith shop bring history to life in a way that consistently rates this museum as one of the top living history museums in the United States.
The Coors tour is one of Colorado's most famous free tours, and one of the top Colorado attractions. If you are in the Denver area, try to make the trip west to the Coors tour in downtown Golden.
After parking, you will be picked up by a small bus and taken on a short tour of downtown Golden. The driver will provide information about Golden and Coors along the way.
After exiting the bus, you go into the Coors tour center, where you will receive an audio device that you listen to as you follow the self-guided tour.
The Coors tour is very in depth, taking you through the history of Coors and the stages of brewing and packaging. You will see the huge brewing vats and other facilities critical to the process. The packaging area is one of the most dramatic aspects when it is in full operation.
In the middle of the Coors tour you enter a room which serves a small sample of the freshest beer you will likely ever taste, recently off of the production line. At the end of the tour you enter the bar area where you receive three free drinks of your choice! And don't worry, they have root beer and other drinks for the designated driver and the children.
The Coors tour is so popular that it can be very crowded with long wait times at the bus and bar. Consider attending earlier in the day or on a weekday.
When:
Winter Hours:
Thursday 10-4
Friday 10-4
Saturday 10-4
Sunday noon-4
Monday 10-4
Closed Tuesday, Wednesday and all major holidays.
Summer Hours (May 29 through Labor Day):
Monday - Saturday 10am - 4pm
Sunday 12noon - 4pm
Closed on all major holidays.
Specific Closure Dates:
April 20th.
May 26, 27, 28.
July 4th.
September 1, 2, 3.
November 28-29.
December 24-25.
December 31-January 1.
Where:
The Coors tour is located in the middle of downtown Golden. The gigantic concrete buildings are impossible to miss.
Parking for the tours is in a large lot at the intersection of 13th street and Ford Street. The line for the Coors tour bus forms near this intersection.
Information about the Coors tour from the MillerCoors site:
Denver Mint Tours are closed for construction through February 27, 2014.
If you ever wanted to know where that change in your pocket comes from, the free Denver Mint Tours are the place to find out! Tours are free of charge Monday through Thursday at the United States Mint in downtown Denver. Reservations must be made in advance through the United States Mint Tour Reservation System
The Denver Mint building is highly secure, so you will need to pass through a security screening before your tour begins. Many common items are not permitted on the tour, such as purses, check their web site for a detailed list of prohibited items. The tour itself is very informative and interesting, discussing not only how new coins are made but also America's coin making history.
When:
Year-round, Monday - Thursday.
Reservations are required.
Be at the tour entrance 30 minutes prior to your tour time.
Location:
320 West Colfax Avenue
It's just off the southern end of the 16th Street Mall near Civic Center Park.
Visit their web site for tour details and reservations:
The Denver Art Museum has a free day on the first Saturday of every month. The Denver Art Museum is a great place to spend an afternoon with friends in downtown Denver.