2014's Frozen Dead Guy Days will be celebrated March 7 through March 9. The highlight of the event is really the Polar Plunge, where anyone can sign up to take a dive in a freezing pond. Some people do it for the thrill, some do it to raise money for charities, and some are just plain nuts. There is also a coffin race, hearse parade, music, and many other bizarre activities (frozen turkey bowling???). This is one of the most popular things to do in March for front range residents with cabin fever.
This is probably the wierdest festival I've ever heard of, even wierder than Manitou's fruitcake toss or Leadville's ski Joring. Come and learn about the history of the frozen dead guy and observe some of Nederland's finest citizens enjoying a day in the mountains.
Traffic can become a real problem for the small town so plan accordingly. Parking is available on the side streets but getting to them can take a while.
When:
March 7 - 9, 2014
Where:
The event is held in Nederland, Colorado (at the top of Boulder Canyon west of Boulder).
As more people down in town learn about this festival every year, it has grown from a small event for members of the mountain community to a really crowded winter festival for everyone in the front range. If the crowds don't bother you, come check it out:
Frozen Dead Guy Days Nederland Chamber web site:
If you want to learn more before you commit to a trip to the mountains, read all about the frozen dead guy here:
Frozen Dead Guy Days Wiki:
Golden, Colorado celebrates Buffalo Bills birthday in grand style every year at Rock Rest Lodge. This free festival features re-enactments of the wild west days as well as great music, food, and western authors.
The Old Globeville Days Orthodox Food Festival celebrates Denver's international immigrant heritage with a diverse selection of free entertainment and international food. The music features outstanding performers of diverse folk heritage including an amazing Celtic performance. The incredible food selection is sample sized and you purchase tickets to try the samples. One of the best things to do in Denver on a warm mid-July weekend.
Western Welcome Week is a festival in Littleton Colorado that celebrates our western tradition of community cooperation. This is the premier event in the Denver area for clubs, charities, and other non-profit organizations. Instead of the typical endless line of vendor booths, you will find tents set up to gain your interest and participation in various non-profit organizations. Finding a new hobby or charitable cause to get involved with is one of the rewarding things to do at Western Welcome Week.
The Leadville Ski Joring Festival is one of the truly great annual ski competitions in Colorado. Well maybe not quite up to professional athlete standards, but what professional athlete would ever try this? Skiers are pulled at breakneck speeds by horses and attempt to spear rings that are hanging from the course as they jump over obstacles.
I don't know about you but I couldn't even do one of those things on an ice covered course. Watching athletes bring it all together is absolutely thrilling. The compeition is just as fierce as an x-games and the danger level is as extreme as it gets. The only thing missing is ESPN.
The Leadville Ski Joring Festival is a family oriented festival with many events and activities in addition to the ski joring. It's a
great way to spend a weekend in the mountains and a must see if you're a ski enthusiast who has seen enough slaloms for one season.
When:
Saturday and Sunday March 1-2, 2014.
Where:
Downtown Leadville, Co.
For more information check the Leadville Ski Joring site:
Each year over Labor Day Weekend, Copper Mountain Ski Resort hosts the free Copper Country festival, with two full days of country, blues, and folk music from top name performers.
On the first weekend of June each year, Colorado waives fishing license requirements. This is a great chance to grab your gear out of storage and take the family to a nearby lake or stream for some serious trout fishing! 
Deprecated
: Methods with the same name as their class will not be constructors in a future version of PHP; Zebra_Image has a deprecated constructor in
/home/ec2-user/www/public_html/freeindenver/components/com_jem/classes/Zebra_Image.php
on line
46
Art Museum
Event
Title:

Art Museum

When:

Sat, 1. February 2020

Category:

Event Custom Field 1:

/museums/22-denver-art-museum
Description
Denver Art Museum free first Saturdays.
If you're looking for free things to do in Aspen, Colorado, good luck! Just kidding...
It turns out that Aspen has a free art museum and hiking / biking trail system that are both amazing Aspen attractions.
The museum is always free, but check their web site to see what is currently on display. If you want a more scenic experience, you can get to the museum by walking or biking the trail that goes through the neighborhoods and begins behind the visitor center at Rio Grande Ball Fields. If you walk the trail, make sure you visit the free and amazingly beautiful John Denver Sanctuary!
Location:
590 North Mill Street
Aspen, CO 81611 Map and Schedule
Aspen Art Museum Web Site and Schedule: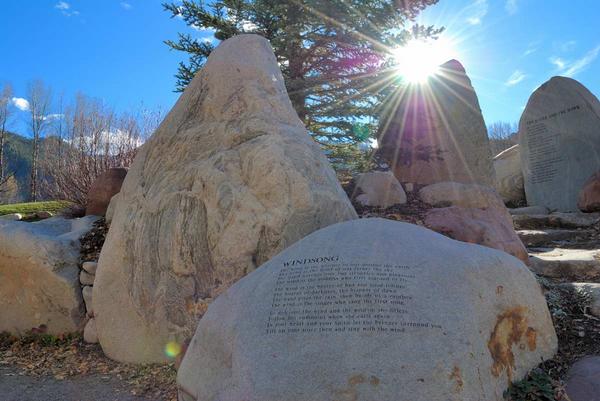 Liftopia Ski Discounts
One of the easiest ways to find Colorado ski discounts is to search Liftopia.com. They have a small number of discounted tickets available each day of the ski season at resorts all over Colorado. You purchase your tickets on Liftopia.com, then print your receipt and take the receipt to the ticket window to receive your tickets.
Best Time To Find Discounts
Typically weekdays and especially Tuesdays have the best discounts. Early season and late season have better discounts.
Colorado resorts offering substantial Liftopia ski discounts:
Arapahoe Basin.
Copper Mountain.
Durango.
Loveland.
Monarch Mountain.
Ski Cooper.
Sunlight.
Winter Park.
Some other resorts have discounts on Liftopia that really aren't discounts at all.
Check out Liftopia:
Rentals
If you need to pick up rentals on your way to the mountain, my favorite super cheap rental shop is Maison De Ski in Idaho Springs.
Patsy's Candies in Colorado Springs takes the making of chocolate candy to a whole new level. Free tours of their factory demonstrate the handcrafted nature of Patsy's Candies and highlight the artisanship present in their high quality candies.
The Denver Zoo free days are by far the most popular Denver free days for families with kids, and are typically held during the fall and winter.
McLoughlin's is one of my go-to places when I'm craving happy hour specials in downtown Denver.
If you are spending a day in Golden and looking for free attractions, The Colorado School of Mines Geology Museum has a large display of rare gemstones, and their mining display downstairs should not be missed! One of the main attractions at the School of Mines Geology Museum is a moon rock collected during the Apollo 17 lunar mission!
When:
Monday - Saturday 9am - 4pm
Sunday 1pm - 4pm
Where:
1310 Maple St., Golden, CO 80401
The Museum is located in downtown Golden on the Colorado School of Mines campus, in the General Research Library building.
Check their web site for details:

Over the years Ed Trumble has assembled what is likely one of the finest collections of western art in America. His collection is housed in the Leanin' Tree Museum and Sculpture Garden of Western Art in Boulder, Colorado.
The free Leanin' Tree Art Museum is one of the best museum values in Colorado. The exhibits are truly amazing and represent many decades and styles of western American art. The museum contains over 250 paintings and 150 sculptures.
Hours:
Monday - Friday 8am to 5 pm.
Saturday, Sunday, Holidays 10am to 5pm.
Closed Easter, July 4, Christmas Day, New Years Day.
Location:
6055 Longbow Drive, Boulder Colorado, 80301.
Located near the free Celestial Seasonings Tour.
Check the Leanin' Tree Museum site for the latest info: