The National Park Service offers free entrance to all National Parks a few times each year. This is a great way to explore our beautiful Colorado park lands.
The "Golden Community Rodeo" is a weekly kayak competition in downtown Golden along Clear Creek at the Golden kayak park. You can sit or stand along the creek and watch the competition. It's pretty amazing what these kayakers can do, and definitely worth taking some time to watch. Can you think of a better thing to do on a warm spring Wednesday?
Competitors are arranged according to class. This year the classes are:
Juniors
Masters
Men: Sport, Intermediate, and Expert
Women: Sport, Intermediate, and Expert
On summer Thursdays and Fridays the laid back atmosphere of Snowmass Colorado comes alive with their free Snowmass Village Summer Concerts. The music, set up on a Snowmass ski run stage near the upper village, is loud and wild.
When:
Summer Thursdays (and sometimes Fridays) from 6:15 to 8:30pm.
Where:
Snowmass upper village.
Schedule:
The 2013 Snowmass Village Free Summer Concert schedule is as follows:

June 20: Freddy Jones
June 27: The Dunwells
Friday July 5: CJ Chenier
July 11: The Revivalists
July 18: Mountain Standard Time
July 25: J.Boog
August 1: Tab Benoit
August 8: Nigel Hall
August 15: Robert Walters

More Info from the Aspen Snowmass web site:
The Creek at the Peak raft and kayak race takes place on June 23rd, 2012 and provides a great opportunity to watch rafters and kayakers compete for prizes while supporting a great cause. Come check out the race and the after race festival in Idaho Springs on Saturday June 23rd. The festival takes place on the east side of the Springs at the ball fields. The race finishes just west of Idaho Springs and begins in Lawson.
The festival begins at noon and will feature live music, food from local restaurants, and Idaho Springs' famous Tommyknocker beer!
When: Saturday June 23rd, 2012.
The festival begins around noon and continues through the evening.
The races begin at 5pm and will probably finish around 7:30pm.
Where: Idaho Springs at the ball fields on the east side of town.
For all the details, check the Creek at the Peak site:
The free Colorado Mineral and Fossil Spring Show brings gem and fossil dealers from across the U.S. to the Denver area to showcase their huge selection of amazing finds.
Up to 85 Retail / Wholesale Gem, Mineral, Fossil, Jewelry Dealers From All Over The USA
When:
April 14-16, 2017
Location:
The Crowne Plaza Dia
15500 EAST 40TH AVENUE, DENVER, CO 80239
http://www.rockygems.com/colorado-mineral--fossil-spring-show-2017.html
A Taste of Colorado is Colorado's largest Labor Day Weekend festival. This festival highlights diverse cuisine from Colorado restaurants, offering bite size tastes to full meals.
Bluff Lake Nature Center is a free wildlife and nature center park in Aurora in the Stapleton area. Hiking trails wind their way through the park, passing a seasonal lake and overlooks. This is an excellent Denver area attraction for nature watchers.
Deprecated
: Methods with the same name as their class will not be constructors in a future version of PHP; Zebra_Image has a deprecated constructor in
/home/ec2-user/www/public_html/freeindenver/components/com_jem/classes/Zebra_Image.php
on line
46
Denver Children's Musuem
Event
Title:

Denver Children's Musuem

When:

Tue, 7. January 2020

,

4:00 pm

-

8:00 pm

Category:

Event Custom Field 1:

/museums/25-cmd
Description
Fantastic playtime for younger kids!
If you're looking for free things to do in Aspen, Colorado, good luck! Just kidding...
It turns out that Aspen has a free art museum and hiking / biking trail system that are both amazing Aspen attractions.
The museum is always free, but check their web site to see what is currently on display. If you want a more scenic experience, you can get to the museum by walking or biking the trail that goes through the neighborhoods and begins behind the visitor center at Rio Grande Ball Fields. If you walk the trail, make sure you visit the free and amazingly beautiful John Denver Sanctuary!
Location:
590 North Mill Street
Aspen, CO 81611 Map and Schedule
Aspen Art Museum Web Site and Schedule: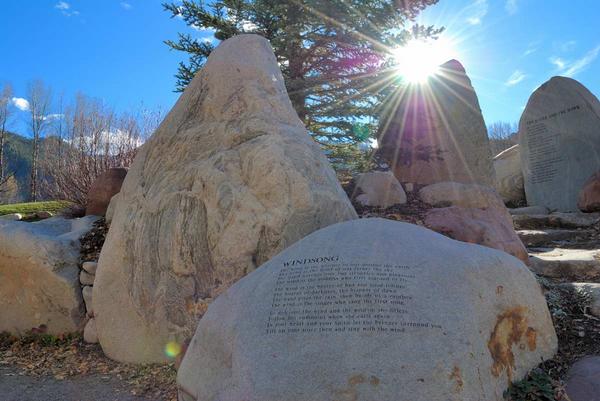 The Poudre Landmarks Foundation has some of the best Fort Collins attractions for history buffs. Their historic Avery House in Fort Collins offers free tours on Saturdays and Sundays from 1pm to 4pm. The tour guides provide a wealth of information about the city's early days, and what life was like in the front range in the late 1800's. This is one of the great historical things to do in Colorado, as Fort Collins has a rich and colorful early history in the settling of Colorado.
When:
Year-round Saturday and Sunday
1pm to 4pm
For 2014, the Poudre Landmarks web site is incomplete and it is unknown whether Avery House tours are still taking place. Hopefully they will release an updated schedule soon. Call them to check on the latest situation: 970-221-0533
Where:
328 West Mountain Avenue
Fort Collins, CO 80524
Avery House Web Site:
When perusing the happy hour menu at The Hornet in SoBo, just south of downtown Denver, you really only need to ask yourself one question- What will I order with my Bacon and Brie Home Fries? Yes, you read that right, you can order a plate of home fries piled with creamy brie cheese and salty bacon. What else can a person want?
The National Center for Atmospheric Research (NCAR) has created a beautiful nature preserve on their property on Table Mesa Drive in Boulder, at the base of the Flatirons.

For 2016, Denver will be celebrating Restaurant Week in February and March. Denver Restaurant Week features top downtown restaurants for a reduced price.
For the dollhouse fan in every little girl at heart, the Denver Museum of Miniatures, Dolls, and Toys has a Community Day on the first Sunday of every month, from 1 pm to 4 pm.  

Art tours are always popular in Colorado, with several art centers located throughout the state. One of the main art districts on the front range is Prospect New Town in Longmont. The Prospect Artists in Longmont, Colorado open their studios each year for the last weekend of June. You will have the opportunity to view each artists' latest work and see the interior of each member's home or store front in this architecturally unique community. This is a special community of artists with unique expressions to match the unique architecture where they live and work.
2012 Schedule:
Saturday June 30 and Sunday July 1, 2012.
12 noon to 6 pm each day.
Where:
Prospect New Town.
Near Pike Road and North 107th Street
Longmont, Colorado, 80504.
Look for the green studio tour signs in front of the studio locations.
A map of the tour is available at www.prospectartistsassn.com.
For the latest details check the Prospect Artists Association web site: