Each year the free Boulder Hometown Fair celebrates labor day weekend and the coming end of summer along Boulder Creek.
Looking for a popular Denver attraction for the kids? The free Denver Movies in the Park are one of the top things to do in Denver with the family, and not to be missed if you're in Denver with kids.
Frisco's annual Wassail Days celebrate the coming holiday season in typical Frisco style with a chili cookoff, free winter activities, and free cups of an Old English cider and spice mixture called Wassail. Local shops compete for your vote as the best Wassail in Frisco.
For 2012, Wassail Days takes place December 8th through 16th.
Some highlights of this week long event:
December 8th: Santa Dash for Cash annual run.
Tree lighting.
Chili Cook-off.
December 12th: Wassail night at Frisco's history park.
December 13th: Free Tubing at Frisco Adventure Park.
Free sleigh rides at Frisco Adventure Park.
Free Nordic skiing at Frisco Nordic Center! (I'll be at this one!)
Advance reservations are required for many of the events.
See the Wassail Days web site for reservation info:
The 8th Annual Parker Oktoberfest will be held in O'Brien Park in Old Town Parker Colorado on September 14th & 15th, 2013.
On summer Thursdays and Fridays the laid back atmosphere of Snowmass Colorado comes alive with their free Snowmass Village Summer Concerts. The music, set up on a Snowmass ski run stage near the upper village, is loud and wild.
When:
Summer Thursdays (and sometimes Fridays) from 6:15 to 8:30pm.
Where:
Snowmass upper village.
Schedule:
The 2013 Snowmass Village Free Summer Concert schedule is as follows:

June 20: Freddy Jones
June 27: The Dunwells
Friday July 5: CJ Chenier
July 11: The Revivalists
July 18: Mountain Standard Time
July 25: J.Boog
August 1: Tab Benoit
August 8: Nigel Hall
August 15: Robert Walters

More Info from the Aspen Snowmass web site:
One of the best ways to experience Denver's rich Hispanic heritage is to visit the annual free Denver Cinco De Mayo Festival, one of the best things to do in Denver on a May weekend.
Western Welcome Week is a festival in Littleton Colorado that celebrates our western tradition of community cooperation. This is the premier event in the Denver area for clubs, charities, and other non-profit organizations. Instead of the typical endless line of vendor booths, you will find tents set up to gain your interest and participation in various non-profit organizations. Finding a new hobby or charitable cause to get involved with is one of the rewarding things to do at Western Welcome Week.
Deprecated
: Methods with the same name as their class will not be constructors in a future version of PHP; Zebra_Image has a deprecated constructor in
/home/ec2-user/www/public_html/freeindenver/components/com_jem/classes/Zebra_Image.php
on line
46
If you're looking for free things to do in Aspen, Colorado, good luck! Just kidding...
It turns out that Aspen has a free art museum and hiking / biking trail system that are both amazing Aspen attractions.
The museum is always free, but check their web site to see what is currently on display. If you want a more scenic experience, you can get to the museum by walking or biking the trail that goes through the neighborhoods and begins behind the visitor center at Rio Grande Ball Fields. If you walk the trail, make sure you visit the free and amazingly beautiful John Denver Sanctuary!
Location:
590 North Mill Street
Aspen, CO 81611 Map and Schedule
Aspen Art Museum Web Site and Schedule: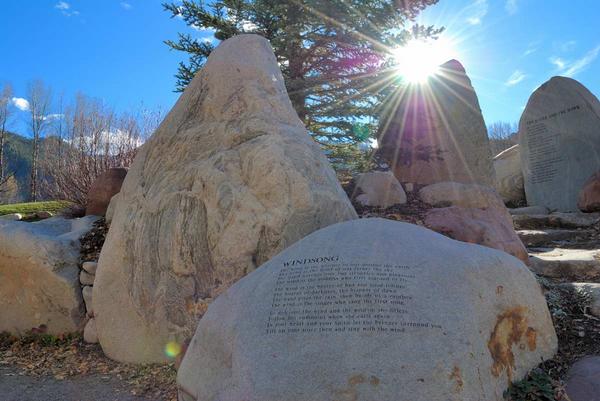 One of the best free Denver attractions for kids, the Children's Museum of Denver's free day takes place from 4pm to 8pm on the first Tuesday of every month, known as Target Tuesdays.
I am a sucker for old buildings, and McCormicks Fish House and Bar, located in LoDo in downtown Denver, has everything I'm looking for.
The Budweiser tour in Fort Collins ranks right up there with the Coors tour in the battle of the Colorado beer tours. Anheuser-Busch has offered very professional and detailed tours of their Fort Collins brewery for many years and the popularity continues to grow.
One of the top things to do in Denver with older kids, the Denver Museum of Nature and Science is a hands-on educational museum that kids love!
The Denver Art Museum has a free day on the first Saturday of every month. The Denver Art Museum is a great place to spend an afternoon with friends in downtown Denver.
The Golden History Center, along Clear Creek next to the Golden Library, and the Astor House Museum, offer free days from time to time. The next free day is during the winter Candlelight Walk, December 5th, 2014.
 Details from the Golden History Museums web site: